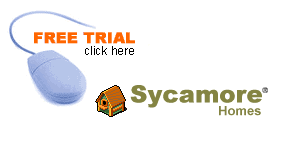 Among the many jobs of the homeowners' association is the issue of maintenance management. Each member in the association expects that there will be a speedy resolution whenever they have maintenance problems. By utilizing the Service Requester you can streamline the communication process between the maintenance department and the association member. They can track the status of each work request as it is assigned and completed. Then, you can retrieve and print reports that show how much has been spent on facility management repairs over a selected period of time. You can also set up preventive maintenance schedules to extend the life of expensive equipment such as HVAC units and power generators.
Using Maintenance Connection's simple, easy-to-use web-based application can help your Homeowner's Association increase the service provided to your members, keep a list of all of the association's assets/members, track maintenance costs, prevent and predict equipment failures, improve labor productivity, reduce costly downtimes, minimize investments in inventory and lower the total cost of maintenance.
Homeowner's Associations can set up maintenance procedures and preventive maintenance schedules for facilities and equipment that include:
| | | |
| --- | --- | --- |
| Homes | Landscape Maintenance | Light Fixtures |
| Parks | Sidewalks and Streets | Fire Extinguishers |
| Golf Courses | Office Buildings | Restrooms |
| Bike Paths/Trails | Carports | Tennis Courts |
| Playground Equipment | Swimming Pools | Clubhouse |
How can Maintenance Connection help?
100% Web-Based Application requiring no installation on client machines
The Service Requester allows members to request maintenance using their web browser
Technicians can be paged and assigned work
Work History is stored and recorded for each Location and Asset
Easy to setup Preventive Maintenance schedules
Open architecture with easy integration to other applications
Built using standard Microsoft Web Technologies
Maintenance Connection provides a full-featured maintenance management software solution that runs entirely inside any Internet browser; thus eliminating your dependence on using Java applets, Active-X objects, plug-ins, or proprietary code running on your computer. With that out of the way, you'll be able to get up and running quickly – without having to install anything on client machines. You can then zone in on what you do best rather than having to maintain maintenance management software. Employees, contractors, requesters and management can access Maintenance Connection from wherever it is that they are using an Internet browser. The end result is that firms and groups with a plethora of sites can easily keep their maintenance records in one location.